Our brick & mortar libraries are only part of our story.
Whether it be visits to assisted living facilities and local elementary schools, face-painting at Harris County Precinct 4's annual Sunday Afternoon in the Park, information and activity tables at Comicpalooza and Houston Maker Faire, pop-up libraries at farmers markets or our growing fleet of mobile outreach vehicles, Harris County Public Library brings library services where you may least expect them. In the aftermath of Hurricane Harvey, we provided books, children's activities and a mobile computer center with internet connection for hundreds made homeless by the storm.
In HCPL's mission statement, we promise to "enrich lives and strengthen communities through innovative services within and beyond our walls." HCPL brings library services and programs into the community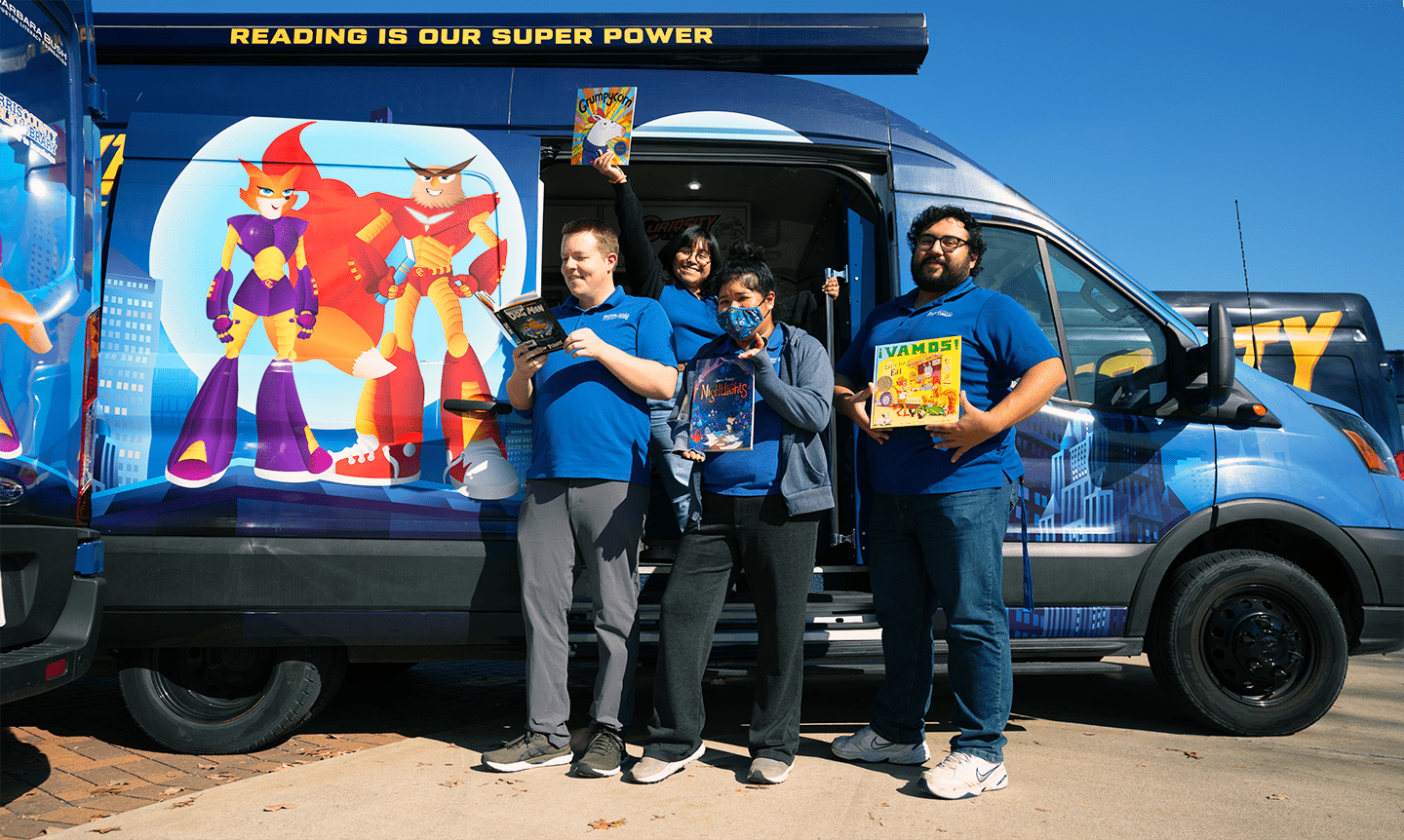 Check out what we are doing in the community lately!