September 23rd is the International Day of Sign Language! Celebrate by perusing these beginners' guides to ASL.
Looking for more Mystery in your life? We have curated lists for all tastes!
It's officially Autumn! Not that you'd know it by the weather or anything... Maybe these delicious cozy mysteries will help!
It's Peach Month! So while the weather is still warm, why not enjoy a peach while reading these fun mysteries featuring peaches?
Authorama365 - Live Virtual Author Talks
Book Clubs –
 We've Got You Covered
Book clubs are a great way to connect with other book lovers and find fantastic new reads. HCPL has book clubs for a wide variety of interests. Find out what we're reading, register and we'll see you there!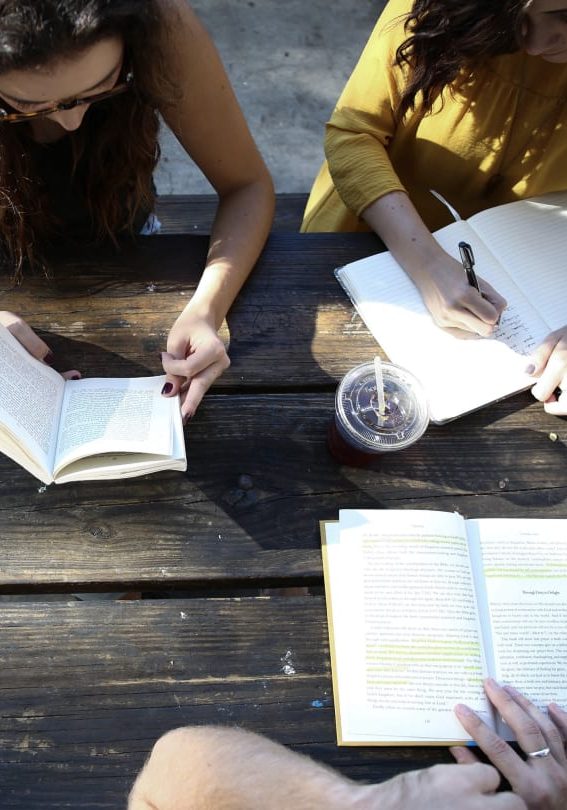 Spotlight on Comics & Graphic Novels
What's better than a great book? A great book with great artwork! HCPL has graphic novels for adults, teens and kids in print and eBook formats
Staff Lists
Grab a read from this list while you listen to Olivia Rodrigo's new album Guts! This list highlights the depth of young women's experiences
Middle Grade and Young Adult books and graphic novels focusing on sisters.
Summer Reading Challenge, Week 4: Read a book about sharing food with others. Food tastes better when it's shared with family and friends.
Tools & Resources for Readers