Homeschool & Educator Resources
Harris County Public Library is committed to developing a lifelong love of reading and learning in all children.
Our Children's Librarians and staff have expert knowledge in children's literature, and they love connecting kids with stories that captivate their attention. Library staff can help you find library materials that can supplement and support your lesson plans, but they can also help teach you and your children where to find books on their favorite topics. Each branch is unique, so visit your local branch or give them a call to learn more about which services they can offer and recommend specifically for homeschool families!
Explore our library programming and events, research databases, and other community resources here!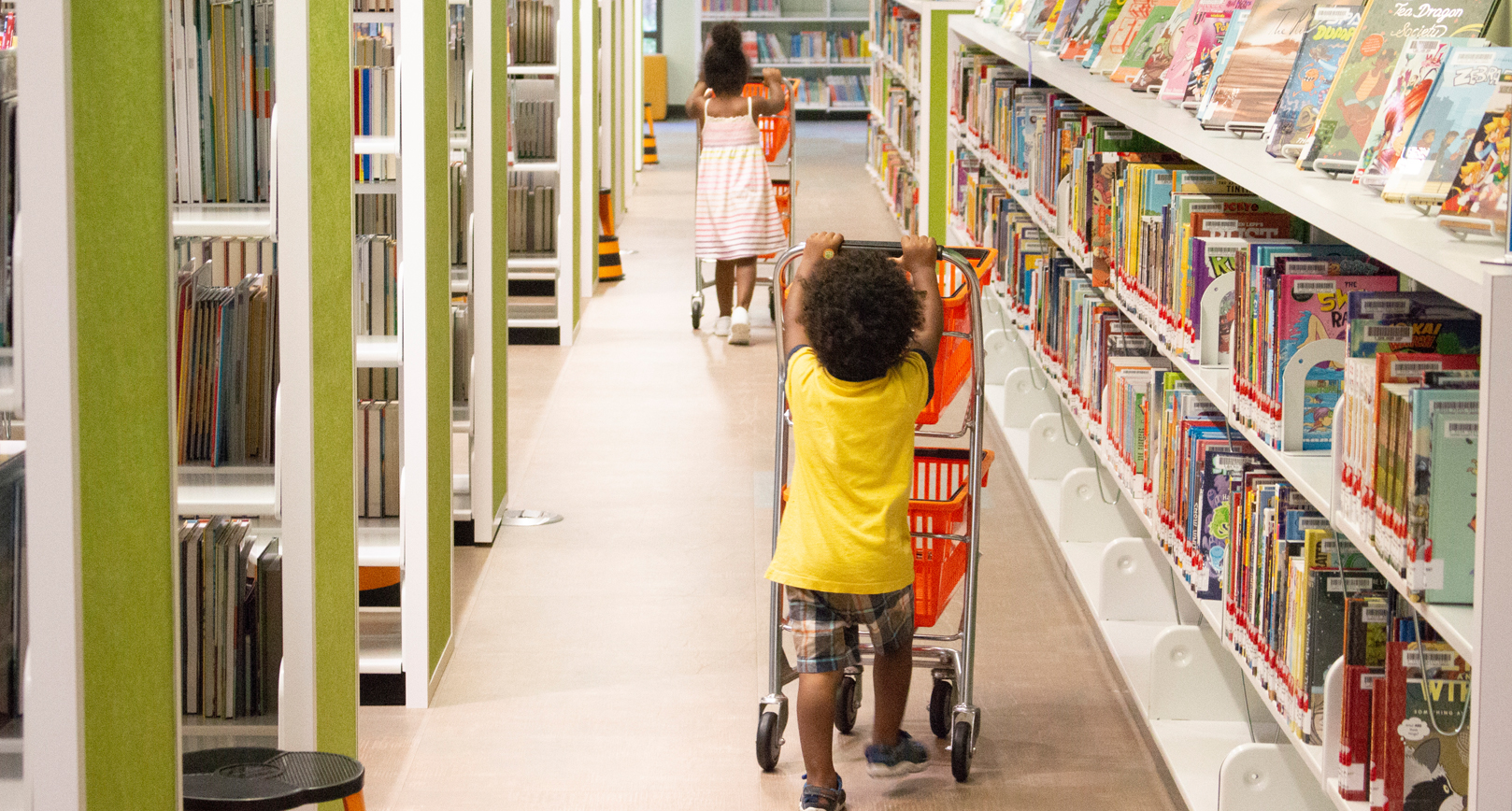 Library Programs for Homeschool Families
Incorporate the library into your lesson plans easily with free programs for kids of all ages! Story time is a staple at every branch, but we have so much more to offer! From STEAM to literacy, art, and music, explore all of the programming for preschool through teens you can find across the county.
Click "View more events" to narrow by date, location, and more >>
Did you know that you can learn how to use a laser cutter at the library? Or book time with a 3D Printer, Cricut, or even a sewing machine? Learn all about how your children can be makers at HCPL by visiting Maker Central!
Maker Central
Ever wanted to make your own stencil or have an image to be etched onto wood? You can create those projects at your library--for free!
Today we will be building a house In Tinkercad! Try it out for yourself and follow along at www.tinkercad.com
Learn about the variety of Maker Machines available for public Use
Online resources made available to your with your library card!
Inspiration, pedagogical philosophy, and learning programs for homeschooling, unschooling, and giving children a classical education at home
Homeschool Field Trips
Field trip opportunities in the greater Houston area with historical, STEM, nature, theatre arts, athletic and just-for-fun experiences.
HCPL offers a variety of library cards- All free and available to Harris County residents! Find the right card for you and see all that the library has to offer.