Welcome to our new website!
We know you are going to love all the new features:
enhanced search

interactive features that let you share your reading passions with other patrons

navigation menus with clearer, faster paths to the information you need

easier access to library content

comprehensive FAQs to answer to your questions fast

cleaner, more user-friendly layouts
That said, for some users, the new look may take a little getting used to, so we've put together these short videos to help smooth the transition and put you at ease. Please let us know what you think. >>> Website Feedback Form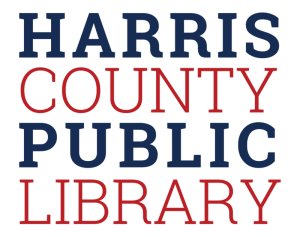 It's fast and easy and you have two ways to learn! Watch the short video, or click the button to read or print instructions.
Logging In and Registering Your Account on HCPL.net
How to Renew Your Items on HCPL.net
How to Place and Manage your Holds on HCPL.net
Have a specific question? Find answers here
The new hcpl.net features a more responsive search experience, integrated features and lots of way to interact with the library and fellow library users.
When you create a personal account you can manage your library dashboard. Your Dashboard includes:
My Borrowing: Access the titles you currently have checked out, titles you have on hold, and any titles you have borrowed from HCPL in the past.
My Profile: Share information about yourself if you wish, by adding a short description of yourself and the topics you find interesting.
Your Shelves are stored in your

Collections

.  Shelves help you keep track of library items you've borrowed, and those you plan to borrow in the future.

 

With

Lists,

you can

recommend books to other members of your online community.

Your lists are saved in your Collections.
Recent Activity shows the titles you recently reviewed or rated, the lists you've created, and the tags you added to titles in the catalog.

Like Twitter and Instagram, your

Newsfeed

displays a continuous feed of titles from other library users you follow. You can see what they have added to their shelves, any lists they have made, and comments and ratings they left on titles.

 
Your privacy is important, with the new website's interactive features, you choose how much or how little you want to share. Edit your preferences anytime in My Account.
To use our new website, you'll want to get your MY HCPL login!
Registration
My HCPL is the library catalog where you can find library items, and access eBooks, eAudiobooks, and other online resources.  You can also place holds, renew items, customize your profile, and interact with other library users. 
Registration is a one-time process that allows you to create an easy-to-remember username that you can use instead of your library card number to check your account (but you can still use your library card number if you prefer). Registration is needed to take advantage of some of the features of the new site. If you haven't registered before, you will be taken to the registration page.  
To Register:
Click on login/My HCPL in the top right-hand corner.

Select LOG IN/REGISTER in the drop-down menu/

Follow the prompts. It takes only minutes.
Searching
The new search bar on HCPL.net now makes it easy for you to search our library catalog, website, resources, and library events! The easiest way to search is to type one or more words in the search box at the top of the page.   
When searching the catalog, you can filter your search results. You can select a specific format,  or view only new items, currently available items, or electronic resources. You can also see only those items available at a specific branch, which is convenient if you want to pick up something immediately.   If the title you are wanting to check out is not available, you can select recommended titles to check out while you wait.  
You can search for events based on age group, interest, location, or by date! 
Our new all-in-one search is one of the best ways to find exactly what you're looking for at the library! And now that you've got an account,  you're ready to start exploring all the great materials,  events, and resources Harris County Public Library has to offer.
Lists, Collections, Shelves & Commenting
Customize Your Profile
Your profile is your personal library page., You can personalize your profile as well as follow and connect with other library users.  
Any time you create content in the catalog, like making lists, or adding a comment to a title, other users will be able to click on your username to view your profile.  
View your Profile
Log into your account.  On the menu, click My Profile. You can also access your profile in your Library Dashboard.  
Here you will be able to give a short description of yourself, your interests, and your favorite reads. 
Your Shelves
Your shelves keep track of library items you've borrowed or plan to borrow in the future.
Completed

is where you can store everything you've read, watched, or listened to.

 

In Progress

is what you've got checked out right now. 

 

For Later

is like a wish list, for what you'd like to borrow.

 
Ratings & Comments
Did you really love a recent title you checked out? Give it a five-star rating! Let others know what you thought by leaving a comment! Comments and ratings guide other website users to discover items that may interest them. They also help other users decide if you would be a good person to "follow" as a source of recommendations.  
You will find many lists by our librarians on the website   to help readers discover new titles! But did you know you can also make your own? 
Lists
Lists are a great way to share recommendations with other library patrons.  You can create a list by clicking on Lists and then clicking on "Create a New List". You can choose from two list types: "Guides and Recommendations", if you have a list of general recommendations, or "If you Liked" if you want to create a list of recommendations based on the title.  Add 4 or more titles to your list and publish it to share with others!  
My Activity shows a continuous feed of titles you recently reviewed or rated, the lists you've created, and the tags you added on the other hand   My Community shows a continuous feed of title ratings, reviews, and lists from people you follow.