Libraries are unique public spaces in an increasingly profit-driven world
When was the last time that you walked into a building, and you weren't expected to buy something? How many places do you know of where you can just study, rest, or exist without having to take part in some sort of transaction? Are there even any places you can think of where you can have free access to the restroom or to get a drink of water? All that, and free WiFi? It's the library! The public library is that place.  
Public libraries have been, and continue to be, the place that supports communities during the best of times and the worst of times. Libraries provide resources to strengthen and learn new skills. Libraries are sources of entertainment and places to connect and socialize. Supporting libraries is the best way to support free and quality services that benefit everyone. 
Libraries offer services that can help you save and make money.
Did you know that the library can request books from anywhere in the world? So next time you don't see a book on the shelf just remember that with interlibrary loan, opens a new window, all things are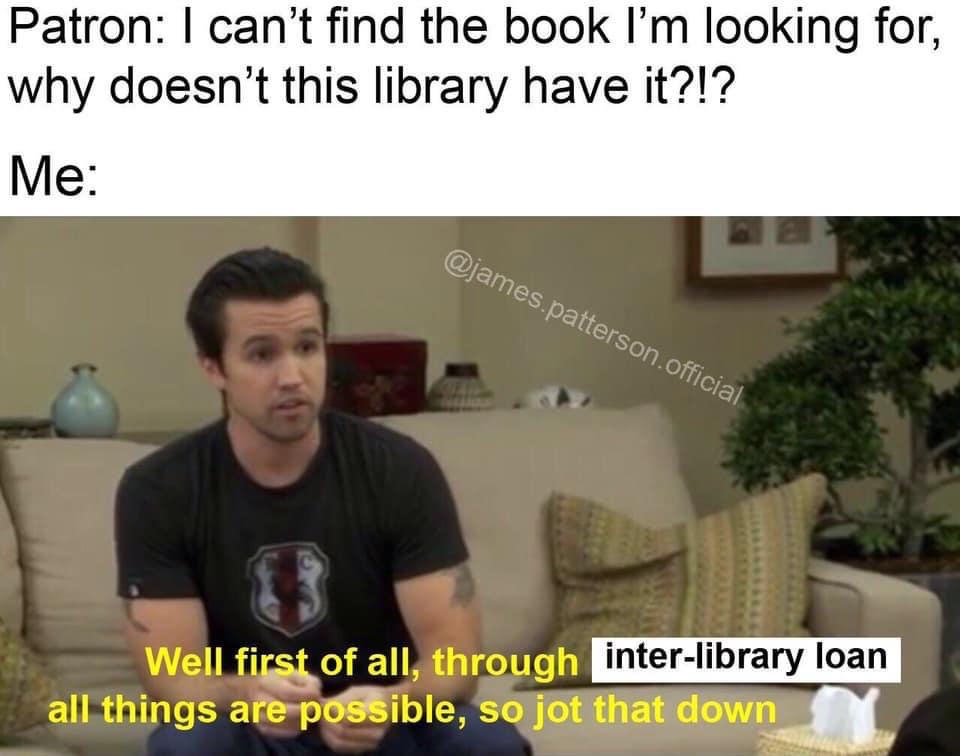 possible.
Maybe you're trying to Marie Kondo your life, in which case, the best way to find out if that book sparks joy and it's something you need to own is to borrow it from the library! Save space and money!
We all know that the library is the place where books are borrowed. But did you know that your library also provides databases, like LinkedIn Learning, that can help you pursue new job skills? Maybe you're looking for your first job or reentering the job market and need to gain experience with Microsoft programs like Word and Excel, or maybe you're looking to get more advanced computer skills like coding so that you can get a better paying job.  The library has classes, opens a new window and databases, opens a new window for you!  
It's not just about books
Did you know that the library checks out things other than books? Aspiring gardeners who want to test out their green thumb can check out gardening tools, opens a new window such as shovels, tillers, and even gloves from the Evelyn Meador or the Baldwin Boettcher Branch Library. We even offer gardening classes, opens a new window!
Paying for entertainment? In this economy?? Do you even know how many streaming video services you subscribe to? Consider the library's collection of DVDs and Blu-rays, opens a new window for movies, documentaries, and popular TV shows. You also have access to a streaming service called Kanopy, opens a new window that offers awarding winning and prestige films. 
Libraries provide fun events and spaces for every age group. Make connections with your community through story times, opens a new window, craft and hobby classes, opens a new window, book clubs, opens a new window, games, opens a new window, and more. Sometimes parenting can be lonely or challenging, opens a new window. Many of our branches are Family Place libraries, opens a new window, which support young families and early childhood development. 
The public library really is here to provide support for any stage of life, far beyond being just a place that houses books. From job and career help, to supporting families, and developing hobbies and interests, the library is here to make sure that you find the help you need during good times as well as difficult times.
Has the library been there for you recently? Tell us in the comments!
________________________