This time of year it is easy to feel like the summer is a million years away, but spring is coming, and soon enough it will be warm enough for a weekend beach trip.  
Perfect mermaid weather.  
Here are five books - three picture books and two graphic novels - that are perfect for imagining yourself at the seaside. 
By Molly Idle 
Molly Idle has more than one mermaid book, but this one is my favorite.  It features three mermaids who manage a coral reef together.
Idle's colors help to tell the story, helping to create the mood. The message here could just as easily be about friendship or ecosystems. It's a great jumping off point for a conversation about either.
by Kelly DiPucchio
illustrated by Raissa Figueroa
This offering written by a picture book veteran features lovely illustrations and cute characters. What I love most about it, however, is Oona's refusal to give up. A great selection to promote problem solving and a growth mindset.
By Emily Neilson

Kai the mer-boy loves to give hugs, but not all of his friends are comfortable with his squishes.
The underwater seascapes are beautifully drawn and the sea animals are so cute I want to squish them too! That said, it is a great book for teaching little ones about setting and respecting boundaries. I'd recommend it for all kids, not just those who wish they had tails.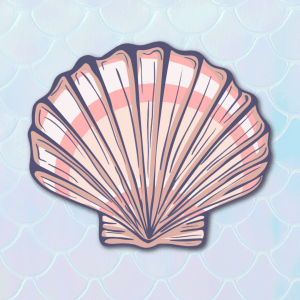 by. K. O'Neill
This is a stand alone work from the author and artist behind The Tea Dragon Society. Lana and her father come to help her Auntie Mae to clean up after a big storm and Lana finds a tiny injured creature called an aquicorn in a pool.
The story is comforting and sweet, but touches on serious subjects like grief and the impact of fishing on the environment. A beautiful work.
by David Wiesner & Donna Jo Napoli
There are rules in the aquarium. Play the game but don't be seen. But one day, the girl in the aquarium begins to make a friend and for the first time she questions the world she has always known.
This graphic novel is more serious, less cute, but still beautifully rendered. Great for a slightly older reader who still loves mermaids


Whether you are looking for aquatic fantasy, or for something else to help you look forward to summer, visit us at the library and we will help you find it.