---
As part of an ongoing program in the Harris County Public Library system, Freeman Branch Library was the most recent site of our Maker Gallery. On July 29th, Freeman hosted a maker mega-event that highlighted the different machines offered at the library and a hands-on experience for the whole family to learn about combining STEM and imagination to create gadgets, buttons, and more! There were multiple maker machines available for the public to use and demo including: 
---
3D Printers

actively printing designs as well as premade trinkets such as bookmarks and slugs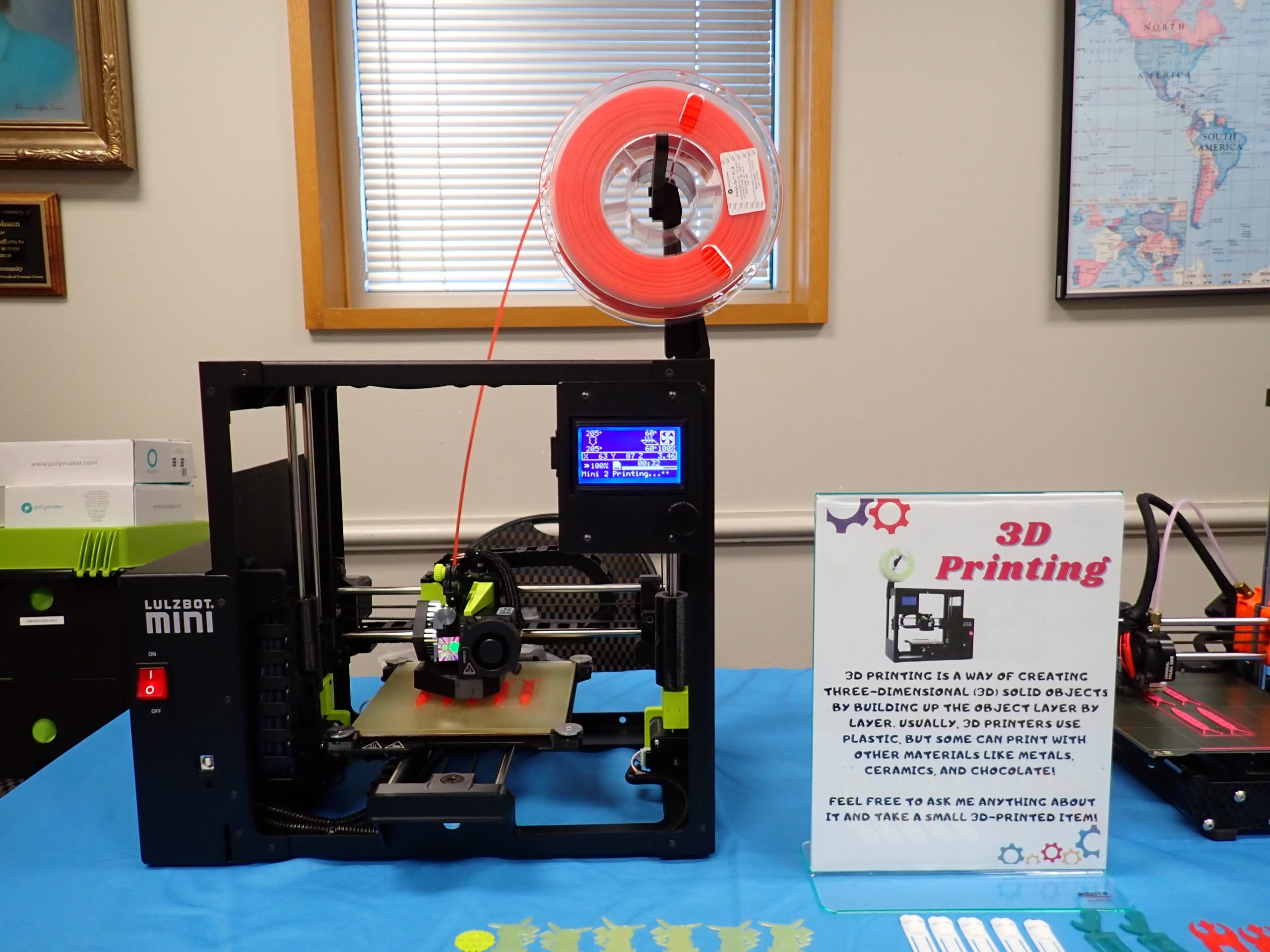 ---
Cricut Heat Press

and pre-cut vinyl designs that people could iron on tote bags to take home

 
---
Magna-Tiles

– These magnetic tiles encourage discovery and play, with people making things like castles and colorful dance floors!

 
---
Power Tiles Circuit Kit

– These circuit tiles offer the opportunity to safely and easily learn about circuitry and robotics by connecting tiles to power lights, sounds, and even movement! 
---
Button Maker

– Making buttons with this machine is a cinch, and people had the option of making buttons using our pre-made patterns or designing their own to make their own unique craft
---
Sphero Bolt

- This high-tech robotic ball is a durable, engaging tool that can teach people of all ages how to code and program for all sorts of different activities. With different ways to program the Sphero, users utilized an iPad to control the robot and play games in the library's Innovation Lab.
---
Selfie Station

– Last but not least, the gallery featured a selfie station where patrons could take pictures with HCPL's life-sized robot!

 
---
Everyone was encouraged to try out every station to fill out their ticket that granted them entry into a prize raffle to win a custom-made tote bag with a coaster, a mug, and some 3D printed figures all created in the library's very own Innovation Lab! 
There were plenty of activities for everyone of all ages, and kids especially enjoyed the button makers. With these programs, the library hopes to instill a foundation of curiosity and imagination in young patrons and reignite an enjoyment of learning and creating in adults as well. 
If you missed out, don't worry! You can check our events page for upcoming orientations at a library near you so you can start your Maker journey, and make sure to look out for other maker opportunities on our events calendar as well.
Don't forget to browse our collection of maker books on everything from embroidery to woodworking and find your next hobby!
3D Printing for Artists, Designers and Makers

The Complete Cricut Machine Handbook

The Unofficial Book of Handmade Cricut Crafts

Coding for Beginners in Easy Steps

The LEGO Mindstorms Robot Inventor Activity Book

First Time Embroidery and Cross-stitch